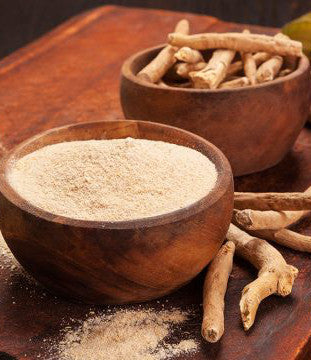 Organic Ashwagandha Root Powder with Black Pepper 60 Vegan Caps
SAFE ANXIETY, SLEEP & MOOD SUPPORT: Our ashwagandha pills support restful sleep and balanced mood, along with wholesome nutrition and a healthy lifestyle. Ashwagandha has been clinically researched for reducing the time it takes to fall asleep and improving the quality of sleep in healthy people.*
IMMUNE, THYROID & BRAIN SUPPORT: Clinical research suggests that ashwagandha contributes to al...
Main Benefits:
SAFE ANXIETY, SLEEP & MOOD SUPPORT

IMMUNE, THYROID & BRAIN SUPPORT

100% ORGANIC, NON-GMO, PURE

NATURAL STRESS RELIEF

HIGH POTENCY FORMULA WITH BLACK PEPPER
SAFE ANXIETY, SLEEP & MOOD SUPPORT: Our ashwagandha pills support restful sleep and balanced mood, along with wholesome nutrition and a healthy lifestyle. Ashwagandha has been clinically researched for reducing the time it takes to fall asleep and improving the quality of sleep in healthy people.*
IMMUNE, THYROID & BRAIN SUPPORT: Clinical research suggests that ashwagandha contributes to already normal thyroid hormones, antioxidant status, and markers of immune health. Ashwagandha also supports brain health and cognition, giving your brain cells that extra boost in clarity and focus.*
100% ORGANIC, NON-GMO, PURE: Our supplements are USP certified and rigorously tested by a third party. All-natural, organic, vegan, non-GMO, all-natural, no preservatives. Free of heavy metals and allergens like soy, gluten, milk, egg, wheat, peanuts, sweeteners, shellfish, and sugar.*
What makes our ashwagandha unique?
Transparency & Quality
Our all-natural ashwagandha is a traditional stress and anxiety relief aid that you can trust. It contains pure, certified organic ashwagandha root powder with organic black pepper fruit, produced in Canada. Our herbs are carefully sourced and chosen for their performance and safety.*
We are 100% transparent and care about providing high-quality, professional-grade, science-based supplements. You'll know the exact ingredients, why we put them there, in what amounts, and what you can expect.*
Ashwagandha with black pepper for maximum absorption and safety 
Our formula contains 5mg black pepper fruit powder per serving. Black pepper fruit safely improves the bioavailability of active compounds in ashwagandha.*
We don't use ultra-concentrated BioPerine (patented black pepper fruit extract with 95% piperine) in our supplements due to a lack of safety data and concerns about its potential side effects and drug interactions.*
The naturally lower concentration of piperine in the organic black pepper we use increases the bioavailability of active compounds without the unwanted effects of piperine megadoses.*
Ashwagandha benefits: a herbal adaptogen backed by science
Ashwagandha (Withania somnifera) is a famous ayurvedic adaptogen. Adaptogens are herbs that can help your body deal with all kinds of stress. In traditional medicine, ashwagandha is described as a Rasayana - rejuvenator. Its main active compounds are withanolides, potent and unique adaptogenic antioxidants.*
Chronic stress can take a huge toll on your health, possibly triggering serious and chronic illness in the long term. Studies reveal that taking ashwagandha helps the body cope with various stressors of the modern lifestyle by contributing to a healthy immune, anti-inflammatory, antioxidant response.*
Ashwagandha has been clinically proven to lower cortisol levels, anxiety scores, and measures of stress naturally. It takes the load off your adrenals and thyroid. Ashwagandha's stress-busting action may also support healthy weight loss by calming the stress response, according to research.*
Bust everyday stress and find mental clarity
The modern lifestyle is so full of stress that just getting through the day can be a challenge. Our organic ashwagandha helps you feel less stress and irritability while supporting cognitive function—so that you can find your peace and clarity.*
Ashwagandha has been researched for reducing stress, enhancing memory, and improving focus and attention. People have used ashwagandha for millennia as an antioxidant-rich, energizing, stress-busting herb.*
High levels of stress hormones and anxiety can weaken your immune system. Studies show that ashwagandha supports immune balance. It contributes to normal levels of white blood cells and natural killer cells, which help fight infection and keep your immune defenses strong.*
Ashwagandha for sleep: wind down and get restorative rest 
After a long day, many people feel wired and tired. It's hard to wind down and fall asleep when your brain is still buzzing. Stress hormones stay high and anxiety levels can peak. Ashwagandha supports mood and helps balance cortisol, calming your mind and stabilizing your stress response axis.*
Fall asleep with mental ease and awaken with renewed energy and mental sharpness. Ashwagandha has been clinically proven to help people fall asleep faster and stay in deep, restorative sleep for longer.*
Support your thyroid and adrenals
When your adrenals overproduce cortisol, your thyroid can get sluggish. An underactive thyroid makes your cortisol peak even more, often causing fatigue, weight gain, and more. Ashwagandha has been clinically researched for supporting already normal levels of key adrenal (cortisol) and thyroid hormones (TSH, T3, and T4).*
Ashwagandha for hormone balance 
Our all-natural ashwagandha pills can support you in getting your hormones in balance. Ashwagandha contributes to nervous and endocrine balance in both men and women when supplemented in addition to a healthy diet and lifestyle.*
Ashwagandha for men
Ashwagandha is among the few herbs proven to optimize testosterone levels in healthy men in clinical studies. It's also traditionally considered an aphrodisiac, and clinical studies suggest it may contribute to fertility in men. By reducing oxidative stress, ashwagandha supports healthy sperm production and normal levels of reproductive hormones (LH, FSH, and prolactin).*
Ashwagandha for women
Our ashwagandha isn't only for men, though. High-dose ashwagandha may improve sexual function and low libido in healthy women. Along with other ayurvedic herbs, ashwagandha may also support women in experiencing a smooth transition into menopause.*
Ashwagandha for boosting energy, endurance, and strength 
Level up your fitness and training routine with ashwagandha's adaptogenic power. Studies report that healthy men who supplement ashwagandha are more likely to experience increases in muscle mass, strength, aerobic exercise capacity, and endurance.*
Have peace of mind taking pure and rigorously tested supplements
We are committed to providing you with high-quality, safe, and transparent products. 
All of our supplements go through rigorous third-party testing, including testing for heavy metals.
Researchers have described ashwagandha as a plant with very high metal bioaccumulation.  Heavy metals have been detected in many low-quality ashwagandha products. We think that's the last issue you need when you're seeking to support your health. 
Our supplements are manufactured in facilities certified for Good Manufacturing Practice (GMP) in Canada. We source only professional-grade organic ingredients that are pesticide- and GMO-free. We don't use any preservatives or allergens. 
You can rest assured that you're getting a pure product. 
* These statements have not been evaluated by the Food and Drug Administration. This product is not intended to diagnose, treat, cure, or prevent any disease
Safety Information
Do not exceed the recommended dose. Pregnant or nursing mothers, children under the age of 18, and individuals with a known medical condition should consult a physician before using this or any other dietary supplement. 
This product is manufactured and packaged in a facility that may also process milk, soy, wheat, egg, peanuts, tree nuts, fish, and crustacean shellfish. Do not take this supplement if you are allergic to any of the listed ingredients. If for any reason you experience any adverse effects, immediately discontinue use of the product and consult with your doctor. 
Do not use if safety seal is damaged or missing. Keep out of reach of children and pets. This product should not be taken after the expiration date.
Ingredients: 
Ingredients: Organic ashwagandha root powder 675 mg, organic black pepper fruit 5 mg
Other ingredients: organic tapioca, maltodextrin, organic silica concentrate, organic film coating (purified water, organic sunflower lecithin, organic palm oil, and organic guar gum), and silicon dioxide. 
(ingredients listed are per 1 tablet)
Suggested Use
Take one tablet one (1) to three (3) times per day, preferably with a meal and water or as recommended by a healthcare professional.
Legal Disclaimer
Statements regarding dietary supplements have not been evaluated by the FDA and are not intended to diagnose, treat, cure, or prevent any disease or health condition.
References 
Chandrasekhar K, Kapoor J, Anishetty S. A prospective, randomized double-blind, placebo-controlled study of safety and efficacy of a high-concentration full-spectrum extract of ashwagandha root in reducing stress and anxiety in adults. Indian J Psychol Med. 2012;34(3):255-262. 
Smith SJ, Lopresti AL, Teo SYM, Fairchild TJ. Examining the Effects of Herbs on Testosterone Concentrations in Men: A Systematic Review. Adv Nutr. 2021;12(3):744-765
Langade D, Kanchi S, Salve J, Debnath K, Ambegaokar D. Efficacy and Safety of Ashwagandha (Withania somnifera) Root Extract in Insomnia and Anxiety: A Double-blind, Randomized, Placebo-controlled Study. Cureus. 2019;11(9):e5797. Published 2019 Sep 28. doi:10.7759/cureus.5797
Salve J, Pate S, Debnath K, Langade D. Adaptogenic and Anxiolytic Effects of Ashwagandha Root Extract in Healthy Adults: A Double-blind, Randomized, Placebo-controlled Clinical Study. Cureus. 2019;11(12):e6466. 
Mishra LC, Singh BB, Dagenais S. Scientific basis for the therapeutic use of Withania somnifera (ashwagandha): a review. Altern Med Rev. 2000;5(4):334-346.
Pratte MA, Nanavati KB, Young V, Morley CP. An alternative treatment for anxiety: a systematic review of human trial results reported for the Ayurvedic herb ashwagandha (Withania somnifera). J Altern Complement Med. 2014;20(12):901-908.
Sharma AK, Basu I, Singh S. Efficacy and Safety of Ashwagandha Root Extract in Subclinical Hypothyroid Patients: A Double-Blind, Randomized Placebo-Controlled Trial. J Altern Complement Med. 2018;24(3):243-248.
Choudhary D, Bhattacharyya S, Bose S. Efficacy and Safety of Ashwagandha (Withania somnifera (L.) Dunal) Root Extract in Improving Memory and Cognitive Functions. J Diet Suppl. 2017;14(6):599-612.
Wankhede S, Langade D, Joshi K, Sinha SR, Bhattacharyya S. Examining the effect of Withania somnifera supplementation on muscle strength and recovery: a randomized controlled trial. J Int Soc Sports Nutr. 2015;12:43.
Ahmad MK, Mahdi AA, Shukla KK, et al. Withania somnifera improves semen quality by regulating reproductive hormone levels and oxidative stress in seminal plasma of infertile males. Fertil Steril. 2010;94(3):989-996.
Modi MB, Donga SB, Dei L. Clinical evaluation of Ashokarishta, Ashwagandha Churna and Praval Pishti in the management of menopausal syndrome. Ayu. 2012;33(4):511-516. 
Mikolai J, Erlandsen A, Murison A, et al. In vivo effects of Ashwagandha (Withania somnifera) extract on the activation of lymphocytes. J Altern Complement Med. 2009;15(4):423-430.
Bhat J, Damle A, Vaishnav PP, Albers R, Joshi M, Banerjee G. In vivo enhancement of natural killer cell activity through tea fortified with Ayurvedic herbs. Phytother Res. 2010;24(1):129-135.
Singh N, Bhalla M, de Jager P, Gilca M. An overview on ashwagandha: a Rasayana (rejuvenator) of Ayurveda. Afr J Tradit Complement Altern Med. 2011;8(5 Suppl):208-213. 
White PT, Subramanian C, Motiwala HF, Cohen MS. Natural Withanolides in the Treatment of Chronic Diseases. Adv Exp Med Biol. 2016;928:329-373. 
Maharia RS, Dutta RK, Acharya R, Reddy AV. Heavy metal bioaccumulation in selected medicinal plants collected from Khetri copper mines and comparison with those collected from fertile soil in Haridwar, India. J Environ Sci Health B. 2010;45(2):174-181.
Our Team of Health Professional Writers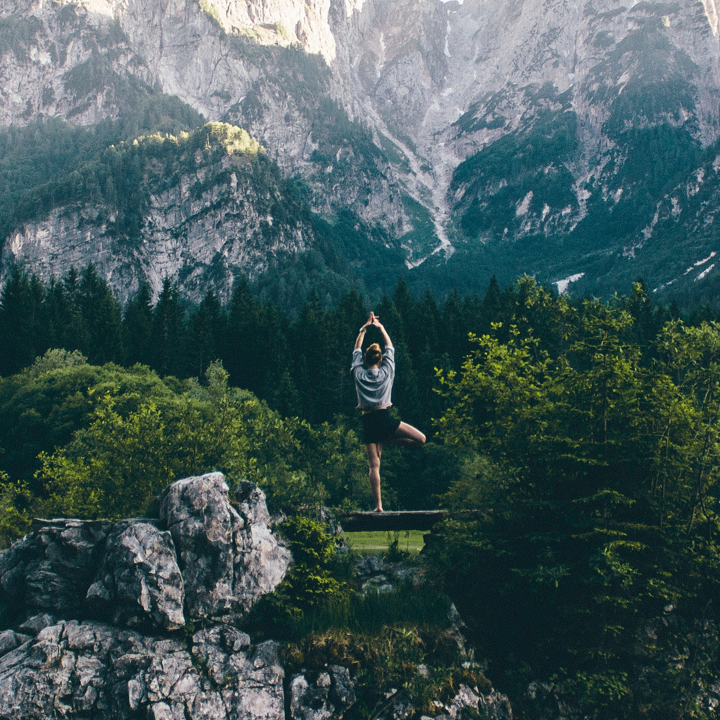 Loved by Customers
Great product. I can see why there is so much talk about this lately, as it seems to make me more alert.