Turmeric Curcumin Complex with Black Pepper 60 Vegan Caps
ANTI-INFLAMMATORY HERBAL SUPPORT: Naturally supports an already normal inflammatory response and joint health. May help reduce temporary inflammation linked with physical exertion. Formulated for your well-being and improved mobility. May contribute to healthy weight loss, along with diet and lifestyle changes.*
USP CERTIFIED SUPPLEMENT: Rigorously tested by a certified third party. All-natural, organic, vegan, ...
Main Benefits:
Supports a healthy inflammation response

Enhances immune system

Encourages healthy brain functions

Provides natural joint support

Non GMO, gluten-free and 100% all natural

Vegan and vegetarian safe

Formulated in an FDA approved facility

Third party tested for safety and potency

60 Vegetarian capsules

SmartHabits Approved!
ANTI-INFLAMMATORY HERBAL SUPPORT: Naturally supports an already normal inflammatory response and joint health. May help reduce temporary inflammation linked with physical exertion. Formulated for your well-being and improved mobility. May contribute to healthy weight loss, along with diet and lifestyle changes.*
USP CERTIFIED SUPPLEMENT: Rigorously tested by a certified third party. All-natural, organic, vegan, non-GMO, all-natural, no preservatives. Free of heavy metals and allergens like soy, gluten, milk, egg, wheat, peanuts, sweeteners, shellfish, and sugar.*
Turmeric with black pepper supplement for better absorption and bioavailability
Curcumin is the bright yellow-orange pigment in turmeric root (Curcuma Longa). It's the main active compound in turmeric and has many benefits for the whole body. Once scientists realized this, curcumin research saw a huge boom.*
Curcumin supports a healthy inflammatory response, helping the body balance pro- and anti-inflammatory compounds. It supports the immune system, brain function, and metabolic health. Aside from curcumin, other curcuminoids in turmeric also carry health benefits.* 
Our turmeric curcumin supplement is grounded in science and transparency.*
Thanks to research, we know that not all turmeric is the same. Curcumin in turmeric can be hard for the body to make soluble and absorb. Unabsorbed curcumin stays in your gut, unable to play out its health effects. The more curcuminoids you absorb, the more benefits you can get.* 
Piperine, the active compound in black pepper fruit extract, is a known bioavailability enhancer.*
By combining curcumin into a complex with black pepper, scientific research backs up that our supplement can achieve an increase of 2000% in the bioavailability of curcumin.*
Why we use black pepper fruit (not 95% piperine/BioPerine)
Our transparent formulation uses 5mg of black pepper fruit per tablet. The active compound in black pepper is piperine. The amount of piperine in black pepper usually varies from 2% to about 7%.
You may come across the term "BioPerine" on some manufacturer labels. BioPerine is a patented extract obtained from black pepper fruits concentrated to 95% piperine. 
Some people have raised concerns about the potential side effects and drug interactions of BioPerine due to its exceeding strength.*
At very high doses and over a long period of time, piperine may lower sperm production and testosterone in men and interfere in egg implantation in women.* 
We don't use BioPerine in our supplements. 
Our curcumin turmeric formula contains black pepper as a synergist ingredient. The naturally lower concentration of piperine in the organic black pepper we use increases the bioavailability of curcumin without the unwanted effects of piperine megadoses.* 
Scientist-formulated turmeric supplement*

Combined nature's two powerful spices for high absorption and antioxidant synergy*

Exclusively organic and natural turmeric root and black pepper fruit*

Supports a healthy inflammation response, immune and brain function, and joint health*

700mg of turmeric root powder, 5mg of black pepper per tablet*
Turmeric with black pepper benefits
ANTIOXIDANTS FOR WHOLE-BODY HEALTH: The main benefits of curcumin turmeric are thanks to its antioxidant and anti-inflammatory properties. Turmeric strengthens antioxidant defense and promotes general well-being. Curcumin in turmeric increases antioxidant enzymes and protects cells against harmful free radicals. Curcuminoids boost glutathione, also called the "mother of all antioxidants."*
CONTRIBUTES TO A HEALTHY INFLAMMATION RESPONSE: Curcumin may help reduce temporary inflammation associated with physical exertion. The antioxidant effects of curcuminoids add up with their anti-inflammatory potential.*
PROVIDES NATURAL JOINT SUPPORT: Curcuminoids balance inflammatory factors and enzymes to support joint health and mobility. Our curcumin turmeric supplement is formulated to contribute to healthy joints and help you move with ease and feel good.*

PROMOTES IMMUNE SYSTEM & BRAIN HEALTH: Curcumin helps support the immune system and balance already normal immune cells. It contributes to a normal antibody response, which helps protect the body from foreign invaders. Plus, curcumin contributes to a healthy stress response, supporting brain function and mood.*

SUPPORTS HEALTHY WEIGHT, DIGESTION & MICROBIOME: Curcuminoids from turmeric root promote metabolic health, which aids healthy weight control (along with diet and lifestyle changes). Curcumin may support already normal insulin sensitivity and fat-burning. A portion of curcumin that doesn't get absorbed into the bloodstream stays in the gut to support digestion and gut microbiome health.*
Safety and purity are our priority 
We are committed to providing you with high-quality, safe, and transparent products.*
All of our supplements go through rigorous third-party testing, including testing for heavy metals like lead (a common concern in low-quality turmeric products). Our supplements are manufactured in facilities certified for Good Manufacturing Practice (GMP) in Canada. You can rest assured that you're getting a pure product. 
We source only professional-grade organic ingredients that are pesticide- and GMO-free and don't use any preservatives or allergens.
* These statements have not been evaluated by the Food and Drug Administration. This product is not intended to diagnose, treat, cure, or prevent any disease
Safety Information
Do not exceed the recommended dose. Pregnant or nursing mothers, children under the age of 18, and individuals with a known medical condition should consult a physician before using this or any other dietary supplement. 
This product is manufactured and packaged in a facility that may also process milk, soy, wheat, egg, peanuts, tree nuts, fish, and crustacean shellfish. Do not take this supplement if you are allergic to any of the listed ingredients. If for any reason you experience any adverse effects, immediately discontinue use of the product and consult with your doctor. 
Do not use if safety seal is damaged or missing. Keep out of reach of children and pets. This product should not be taken after the expiration date.
Ingredients: 
Ingredients: Organic turmeric powder (Curcuma Longa Root) 700mg, Black Pepper (fruit) 5mg 
Other ingredients: organic acacia gum, organic guar gum, organic film coating (purified water, organic maltodextrin, organic sunflower lecithin, organic palm oil, and organic guar gum), organic silica concentrate, silicon dioxide, and organic cinnamon (Cinnamomum burmannii). 
Suggested Use
As a dietary supplement, take one tablet one (1) to three (3) times per day, preferably with a meal and water or as recommended by a healthcare professional.
Legal Disclaimer
Statements regarding dietary supplements have not been evaluated by the FDA and are not intended to diagnose, treat, cure, or prevent any disease or health condition.
Our Team of Health Professional Writers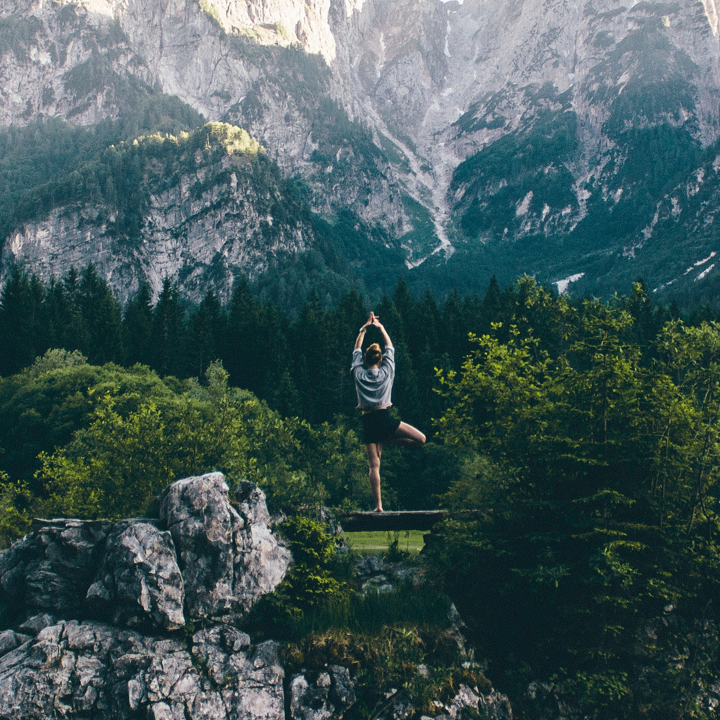 Loved by Customers
Great product. I can see why there is so much talk about this lately, as it seems to make me more alert.